Welcome to the brand new Under the Laces
After spending time covering the sneaker market, we felt that it was time to move Under the Laces into a brand new journalistic arena.
Under the Laces had a nice time covering sneakers, but I feel like this site should be more than what's on the feet of athletes.
Before explaining what I mean, allow me to introduce myself.
My name is Kareem Gantt, and I'm not a rookie in this here journalism game. In fact, I'm not a rookie to the FanSided Network. My writing career began in 2011, and I arrived at FanSided in 2014, as the then-Site Editor for A Royal Pain, our Sacramento Kings fansite.
After taking a break for personal reasons, I returned to FanSided in 2016 to write for FS.com, our main page — which, I am still a part of, by the way.
In addition, I also cover music for one of the largest ticketing agencies in the world — again, which I'm still apart off — and my love for all things pop culture got me thinking:
What if I created a site that focuses on the culture of our time?
Then, the Under the Laces position showed up, and it presented me with a grand opportunity to turn a dormant blog, into a haven for pop culture. A place where sports and pop culture intersect because the two have always been joined at the hip. So, the day after accepting the position as Site Editor for Under the Laces, I made my first editorial decision.
To move away from exclusively covering sneakers, and push the site to cover a broader range of pop culture and sports.
The new Under the Laces will not be ordinary, oh no. This site will push the depths and go deep into the heart of sports, style, music, film, and pop culture. The stories will be deep, the opinions will push discussion, and the content will, hopefully, be a hit with you, the reader.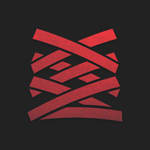 Want your voice heard? Join the Under The Laces team!
Write for us!
I can't do this alone, so, I am looking for budding writers who are looking to express themselves and showcase their in-depth knowledge of sports, style, and pop culture. If you have what it takes, click on the link below, and let's talk.
Welcome, to the new Under the Laces!