Why hasn't Puma's new basketball shoe hit the market yet?
After making waves with a triumphant return to the world of basketball earlier this summer, why hasn't Puma dropped their new line of on-court kicks?
When Puma announced they were officially back in the basketball business, it made some serious waves.
When the company then announced that Jay Z had signed on to be the new Creative Director for Puma Basketball, it turned heads.
And when Puma signed on four first round picks in the 2018 NBA Draft, including Summer League standouts Marvin Bagley III and Deandre Ayton, it again generated serious headlines asking one simple question: Is Puma Basketball back?
Well, it's been a little over a month since the Summer League basketball concluded and outside of signing Terry Rozier to a new deal, Puma Basketball has essentially been radio silent.
Why?
After generating a palpable buzz off some truly inspired offseason moves, why hasn't Puma actually released a basketball shoe out into the open market?
Now granted, there's still two months until the start of the 2018 NBA season, and Puma may simply be waiting until October to officially relaunch their line with a new shoe, but wouldn't it have made sense to at least drop a limited edition sneaker to continue to ride the momentum wave, and get some much-needed credibility on the courts?
Say what you will about guerrilla marketing and streetwear culture, but I'm sure plenty of young ballers would have been willing to give the shoes a shot on court regardless of resale culture and helped to reintroduce the brand to basketball the old fashion way.
Could the sneakers just not be ready for the general public?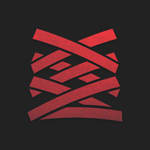 Want your voice heard? Join the Under The Laces team!
Write for us!
Over the Summer, the tenacious Puma trio of Beagley, Ayton, and Philadelphia 76ers rookie Zhaire Smith all rocked the same pair of sneakers over their respective Las Vegas sessions, presumably the new Clydes, in either a white/black colorway, or a love-it/hate-it neon pumpkin orange colorway. Featuring what looks like boost foam (Puma is the only brand other than Adidas that can use boost foam) and a sock-like upper, the shoe doesn't necessarily look bad, and may actually be an unsung purchase for inside/out basketball players looking for a solid performer.
Why not get them in the hands of some actual players?
Now granted, I'm sure we'll be hearing a whole lot more from Puma over the next few months as the NBA season gets closer, but to me at least, it seems like Jay Z and company missed out on a golden opportunity to capitalize on some seriously tangible hype with some late summer heat.