UNC vs. Resale Culture: A look at college athletics and the sneaker market
With the NCAA set to suspend 13 UNC players for reselling sneakers, let's take a look at college athletics and its effect on the sneaker market.
In June, Jordan Brand rereleased a pair of collaboration Air Jordan UNC 1s with famed designer/Off-White founder Virgil Abloh that almost immediately sold out.
The shoe, a reissue of the original Air Jordans from all the way back in 1984, featured the school's signature Carolina Blue and white colorway was released on June 19th via Nike.com, and sold out on June 19th, mere minutes after the drop.
Even now, roughly two months after the shoe's rerelease, there are 562 pairs for sale on eBay listed for as much as $3,000, with scores more available for purchase from popular second-hand resellers like Fight Club.
The average price for a pair? About $1,000
The retail price for a pair? $190.
While some may find this culture of buying shoes only to resell them on the second-hand market absurdly repugnant, at this point it's become some people's livelihood.
With a plethora of entrepreneurs young and old seeing dollar signs whenever the new Nike collab gets announced, or Adidas decides to drop a new pair of Yeezys, it's hard to knock anyone who's trying to snag a limited edition piece before they sell out. Some go so far as to camp out for days to potentially snag the freshest kicks.
Why?
Easy, people want to look fresh. And if they either miss out on a drop, or decide not to spend days, or even weeks of their lives planning out a strategy to try to cop a pair of $190 sneakers, then, unfortunately, the only market is the second-hand market.
It's just that simple.
Now imagine you receive a pair of shoes for free and have an opportunity to flip them for a major profit (one of the pairs is currently for sale at Fight Club. The price? $12,000). Would you seriously forgo that kind of paycheck for some memorabilia that may sit unworn in a closet for years for fear of them losing their value?
Well, that's exactly what 15 members of the University of North Carolina football team did earlier this year, and now 13 of them were just hit with suspensions from the NCAA that could cost them as much as a fourth of the upcoming college football season.
Now keep in mind, these players didn't fix a game's outcome, use performance-enhancing drugs, or have other people take their tests for them. No, these players decided to sell a pair of sneakers they were given by the University. Think about that for a second. For whatever reason, these players each decided that they would rather make some extra money, as opposed to owning a pair of expensive shoes, exchanged their property for its fair market value and are now being punished for it.
I know some will be quick to point out that by selling these sneakers, the players are receiving unfair compensation from the University, but that argument rings hollow when you really think about it.
If the school, in fact, did give the players these shoes, give meaning the transfer of ownership, and said shoes are worth six, eight, maybe even $12,000, how is the player breaking the rules by exchanging these goods for their fair market value? Is this any different than a player deciding to sell back a textbook? I'm pretty sure the athletic department pays for those, so is that too an improper benefit? It's not like the players sold a shoe worth $50 for $5,000 to a wealthy booster either, these were players selling an incredibly rare, and by extension valuable pair of Air Jordan 3 Retro "UNC"s that have, and likely will never be available to for sale to the general public for a fair market price to whichever sneakerhead (or resale shop) had the privilege of adding such a unique piece to their collection.
And speaking of privilege, there is simply no way to take privilege out of this discussion.
Does Shaquille O'Neal's son, or eventually LeBron James' son have more privileges than a player from a low-income household who just so happens to be on the same college sports scholarship? And what about the school in general? Don't colleges typically sell themselves based on what privileges they have to offer a prospective student, be that study abroad opportunities, a robust collection of great athletic programs and yes, even unique apparel options?
Or are these privilege not allowed to be discussed because these players are merely student-athletes?
At this point, you have to feel for the student-athletes, because they are expected to be held to a moral high ground that frankly I myself may not be able to rise to.
Just earlier today, I signed up for the Nike raffle to potentially purchase a pair of Off-White Air Prestos for the explicit purpose of reselling. Why? Well honestly, outside of the opportunity to write about it for this very blog, I could use the money. Don't get me wrong, I love what I do, but if I had an opportunity to sell a piece of FanSided memorabilia for $6,000 I would take it in a heartbeat, especially if I was making the blog millions of dollars each year (I am not, unfortunately).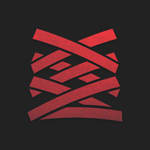 Want your voice heard? Join the Under The Laces team!
Write for us!
While this may seem like small potatoes for some, $6,000 is half a year's rent at my apartment. Honestly, I didn't even pay $6,000 for my 2011 Chevy HHR. At 25 years old, $6,000 would be life-changing money for me, so could you imagine what that money would do for a player currently in college with no opportunity to earn extra money?
Because of the strictness of the NCAA's policy on student-athletes having external jobs and the rigors of having to train year round, these players are often times living meal-to-meal as almost indentured servants to the University. While getting a free education is obviously nice, virtually none of these scholarships are guaranteed, so if a player is forced to take a leave of absence, like say to take care of an ailing family member, there's no guarantee that they will be allowed back on the team, or be able to finish their education. For these players, $6,000 is a lot of money.
So, by making this decision, the NCAA has decided that its players should be punished if they don't appreciate a gift in the same way that the organization does. The NCAA has decided that if a player would rather have some spending money, for whatever reason, as opposed to an incredibly decadent, totally superfluous pair of UNC branded Air Jordan 3s, they should have to sit out for up to a quarter of their season.
For quarterback Chazz Surratt, this could be the difference between becoming a full-time starter as a sophomore and having to spend the season, and potentially the rest of his college career backing up Nathan Elliott. For Surratt, this could very well be the difference between earning an opportunity to eventually play in the NFL and having to give up the sport he loves.
Is that really fair?
If players aren't allowed to take advantage of the benefits of their University, can you even call it a benefit? Are these players just supposed to shut up and dribble, effectively serving as walking billboards for UNC, and the Jordan Brand while in constant fear of losing everything? One thing's for sure, had the University of North Carolina, with a $3.9 billion endowment, decided to sell said pair of Air Jordan 3 Retro "UNC"s for $190 a pop in their student bookstore I doubt anyone would have batted an eye.