Sneaker free agent Kawhi Leonard could be Adidas' big fish
With Jordan apparently uninterested in signing him to an extension, could Kawhi Leonard finally land Adidas a top-5 NBA talent?
When Adidas signed Derrick Rose to a 14-year contract worth up to $185 million in 2012, it looked like the brand had finally found their marquee star.
A little over a decade after missing out on signing LeBron James to a 10-year contract, as highlighted in ESPN's 30 for 30 documentary Sole Man, Rose's incredibly lucrative contract looked like a steal given his potential as a player.
Nabbing the Rookie of the Year Award in 2009, Rose would soon become the youngest player in league history to win the NBA's MVP award in 2011 at the tender age of 22 and appeared destined to be among the best basketball players in the world for the next decade.
And more importantly for Adidas, as a 6-foot-3 point guard, he had the potential to sell some serious shoes. Unlike James, who's towering 6-foot-8 power forward frame is far from relatable for the casual sneaker buyer, Rose was the focal point of a pretty potent Tom Thibodeau Chicago Bulls squad who wore shoes that many of his fans could easily rock on and off the court.
To put it simply, Adidas made a pretty sizeable bet that they'd locked in the next Michael Jordan-esque shoe seller for the remainder of his NBA career, with the potential to build his brand into their own version of Jumpman.
But unfortunately for everyone involved, save maybe Nike, it just wasn't meant to be.
Though Rose continued to play well while running the point under Coach Thibs, he missed 162 regular season games between 2011-2016 and ultimately had to leave his hometown team to play for the New York Knicks the following season. A failed stint with James and the Cavs a year later, lowlighted by a midseason disappearance, and it's entirely possible that this may be Rose's final season in the NBA.
Adidas still has the 29-year-old guard under contract through 2026.
Since the Rose debacle, Adidas has bounced back and added some of the league's best guards to their roster, including 2018 Rookie of the Year runner-up Donovan Mitchell, 2013 Rookie of the Year Damian Lillard and 2018 NBA MVP James Harden, but even these additions haven't been enough to challenge Nike and by extension the Jordan brand for top spot in basketball sneakers.
With the collective Nike umbrella currently owning nearly 70 percent of the market and the vast majority of the league's marquee players like James, Kyrie Irving, Paul George, Russell Westbrook, Kevin Durant, Ben Simmons (this list could go on for a long, long time), if Adidas is ever going to take another step forward, especially with Puma and New Balance back, they're going to need to add more marketable talent.
Fortunately for the brand, it looks like they may have a perfect opportunity to do just that this October.
According to multiple news sources, the Jordan Brand does not plan on retaining Leonard when his current contract expires this fall, making the former Finals MVP a sneaker free agent. While he may not be the most exciting marketer off the court, Adidas should go all in on adding Leonard to their portfolio of talent.
As the new face of the Toronto Raptors, even if it's just for one year, Leonard has an opportunity to not only be the best player in the entire Eastern Conference, but also a Canadian superhero. Playing for a legitimate title contender, Leonard could easily put in an MVP level-season of his own if he can help to keep the Raptors atop the Eastern Conference, selling a gaggle of shoes in the process.
I mean, between Leonard and Drake's alleged collab with Adidas that may drop later this year, an entire legion of fans across the border may shift their allegiance from Jordan Brand to Adidas going into 2019.
And hey, if Leonard is only a one season wonder in The 6 (or even a half season if he gets traded at the deadline), that may be even better for Adidas moving forward.
If Leonard is able to finally get his wish and make his way to Los Angeles to either team up with LeBron James as a member of the Lakers, or join ex-Microsoft CEO Steve Ballmer on the city's other team, the Clippers, he could be in an even better opportunity to become a sneaker selling force.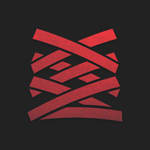 Want your voice heard? Join the Under The Laces team!
Write for us!
While having the entire country of Canada in your back pocket is a major get, there's nothing quite like playing in La La Land on arguably the biggest stage in sports.
Filling out the Staple Center with fans night after night, Leonard could finally have an opportunity to elevate himself to a true marquee talent, both on and off the court like another Los Angeles transplant before him, Kobe Bryant. With a skillset that's essentially become the templet for a modern-day NBA 3-and-D wingman, Leonard was considered one of the two or three best players in the entire world when he last suited up for a full(ish) NBA season back in 2016-2017. If he can return to that form after an incredibly abbreviated nine-game season, Leonard's heightened status as a superstar playing in Los Angeles could make him a sneaker selling juggernaut, and help to elevate Adidas' basketball pedigree on some of basketball's biggest stages.
Now don't get me wrong, any brand agreeing to a long-term deal with Kawhi has its risks, as he's proven to be one of professional sports' biggest enigmas over the last season, often sailing his grievances through proxies like his Uncle Dennis over the last season, but for a brand like Adidas, who needs some serious help to break up Nike's NBA monopoly on the basketball shoe game, adding a top-five player like Leonard while he's still in his prime is certainly a risk that's worth taking.